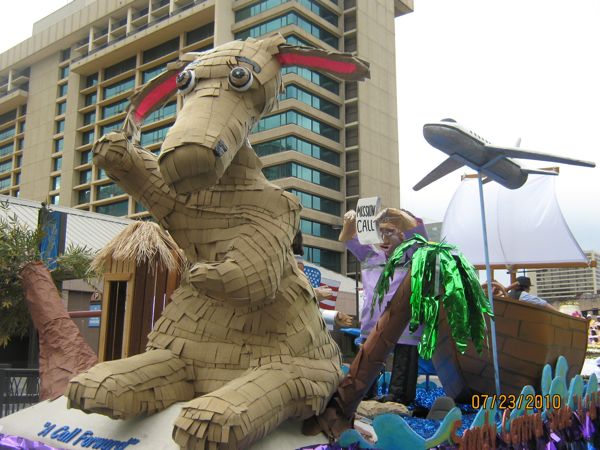 In July 2011 I received an assignment from the Sandy Central Stake of the Church of Jesus Christ of Latter-Day Saints to direct the construction of a float for the 2011 Day's of '47 Parade.
I helped to put together a committee and picked up a float base from Deseret Transportation. Using a modest budget of $5500 (included budget for warehouse rental), my committee and I created the float between February and July 2011.
As committee chair for the float, I created the original design for the float, and I took the lead of float decoration. Assignments were made for a construction lead (Brent Wade), a welding/mechanical lead (Pat Porter), a secretary (Charlene Clark), and a food chairman (Mike Raleigh), all of whom were critical in the success of the project.
As lead decorator I led 13 youth activities with eight different LDS youth groups. In these activities we created and/or installed decorations for the float. I also helped to organize activities for adults to help with the construction and decoration of elements of the float.
The float participated in the Sandy Fourth of July Parade as well as the 2011 Days of '47 Parade.
All work on the float, including my own, was done as volunteer service for the church.
The float was featured in the Sandy Journal as well as the Church News (LDS)