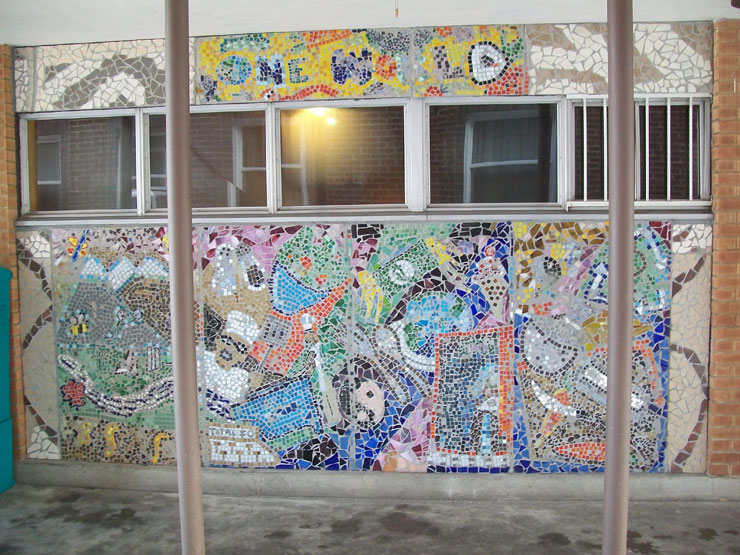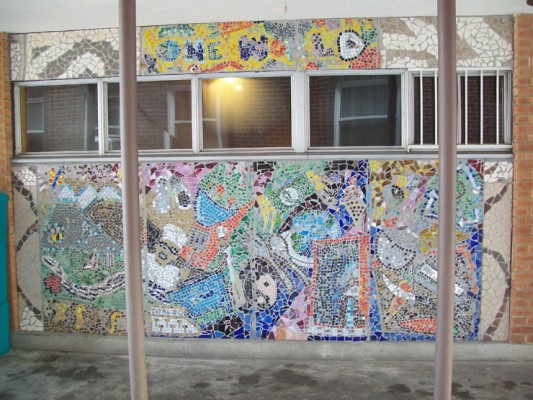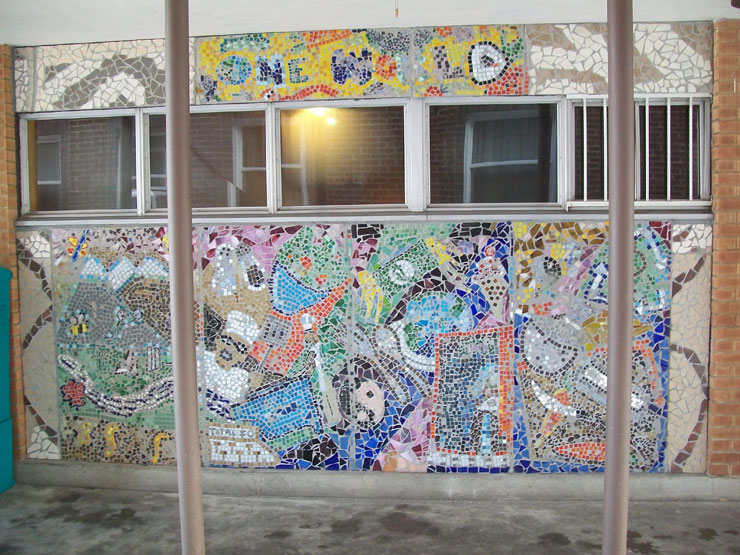 Between the months of October and December 2010 I worked with students of Nibley Park Elementary School every Tuesday on this mosaic mural for the One World Café in downtown Salt Lake City. The café is run by One World Everybody Eats, a nonprofit organization dedicated to providing food for the poor on either a free or work-earned basis. They also make their food from organic ingredients and use compost to run a nearly waste-free establishment. The youth who worked on the mural learned about and then visually interpreted those various missions of One World.
Thanks to Sugarhouse Journal, Salt Lake Magazine, and the Salt Lake Tribune for their coverage of this project.
This project was funded in part by a grant from Art Access / VSA Utah in connection with the Utah State Office of Education Special Education Services Unit. Extra thanks to Rosanne Henderson of the Salt Lake City School District and the Salt Lake Education Foundation for their invaluable support.
In order to share with the mission of One World Café with the kids, I created the following video in with Giovanni, the owner and chef of One World describes their mission: